The "TEG Titans" represented by Barry Lynch, Trevor McCormick, Dean Egerton and Karl Murray who competed in the fight for the title of Westmeath's Fittest Company 2018 on Saturday last.
The annual event was held at Lilliput Adventure Centre. It was a great event and fundraiser for a very good cause LARCC Cancer Support Centre.
Congratulations to the 2018 winners, Westmeath County Council and thanks to Maurice Looby Fitness for organising a great event.
The TEG Titans Before
In the thick of it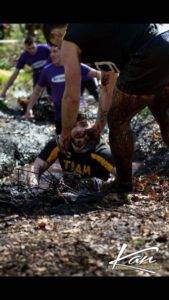 And After