Fabrication & Clean-room Storage
TEG knows the importance of keeping your format parts protected and safe. Efficient storage improves productivity and reduces the risk of damage to format parts. These Custom made Shadow Tool boxes and Storage Carts can be manufactured in Stainless Steel or White Plastic with cut-outs in the shape of your parts for easy storage.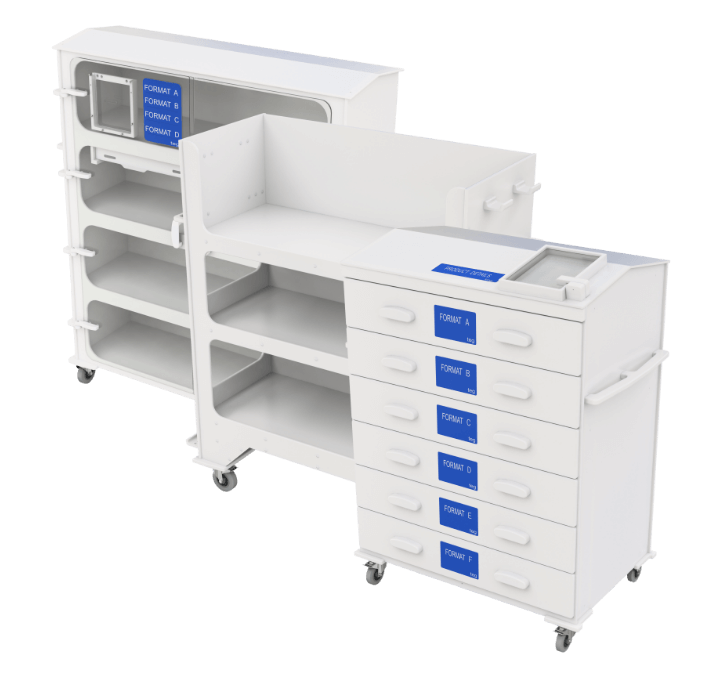 We
design and manufacture

custom storage carts / cabinets / tool boxes with shadow boards to aid operations.
All Products are manufactured to cGMP with many options including Plastic/Stainless Steel, Shadow Trays, Extendible Shelves/Drawers, Custom Format Labelling, KanBan Labels.
Stainless Steel Cleanroom Furniture & Equipment is customised to your needs. Our high quality design and manufacturing standards ensure you receive the very best stainless steel electro-polished/passivated cleanroom products.
Cleanroom Gowning Furniture such as, Glove Dispensers, Shadow Board Storage Carts and Maintenance Tool Boxes can be designed and delivered with very short lead times. 304 or 316L stainless Steel options are available with all FDA Approved or USP Class VI plastic materials. Contact TEG with the unit size, list of format parts and material preference for your custom unit and we will provide a quote to you quickly.
Additional Bio-Pharmaceutical services