Feeding
The feeding system is a critical part of any blister packaging line. It determines the output speed and the efficiency of your production lines. Choosing the right solution for each and every product is crucial to cost-efficient production.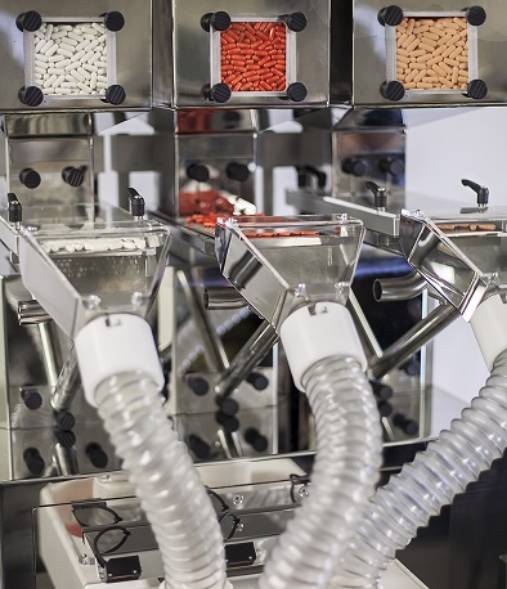 TEG are
experts in tablet feeding systems

and can help you determine what the best solution is for you.

TEG manufacture a wide range of feeders including: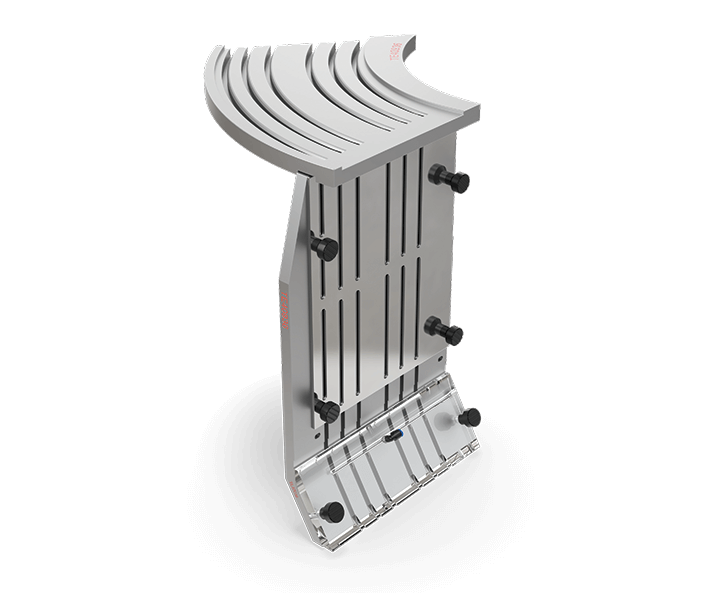 Vertical Feeders
TEG supplies vertical feeders for both thermoform and coldform formats with a wide range of designs based on your model of blister machine and product being fed. We consider all factors when designing these feeders and every feeder that is manufactured by us is tested before arriving to our customers on site to ensure maximum performance.
Drum Feeders
Most commonly used for coldform blisters, this feeder can be used for a wide variety of products including round convex, oblong, capsule and more.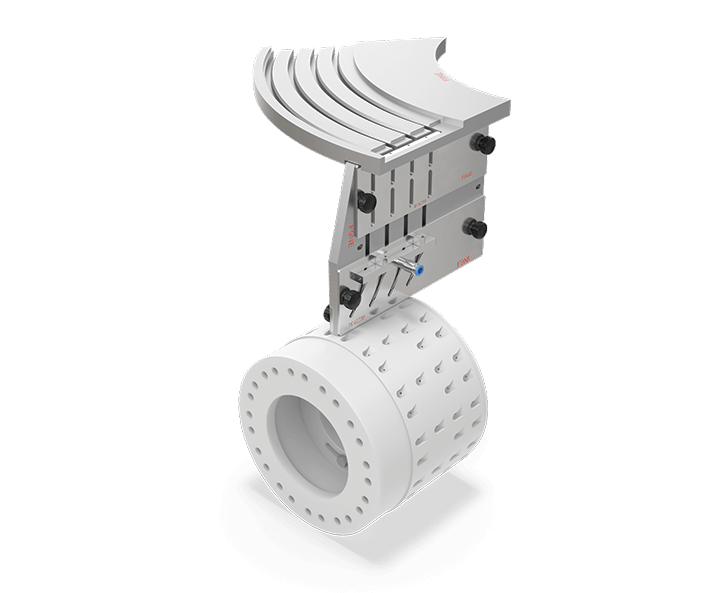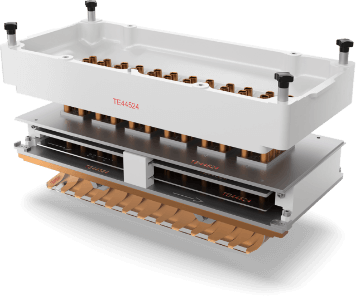 Simtap Feeders
Used to feed a wide variety of tablet shapes and sizes at high speed by quickly releasing each product precisely into each pocket. The careful and accurate feeding of each product minimises tablet breakages. We consider all aspects of the feeder design such as best tube design for your product shape and tolerances, hopper design tube entry to maxim tablet collection and exit chute design for accurate feeding.
Brushbox/Universal Feeders
Suitable for all solid products that can be comfortably brushed into the blister pocket, such as convex products and capsules. TEG can supply brushbox feeders for most blister packaging lines. A versatile feeder that increases efficiency by reducing downtime between product changeovers.
The Next Generation (NG) feeder system exclusively provided by TEG can help increase your production output by up to 100%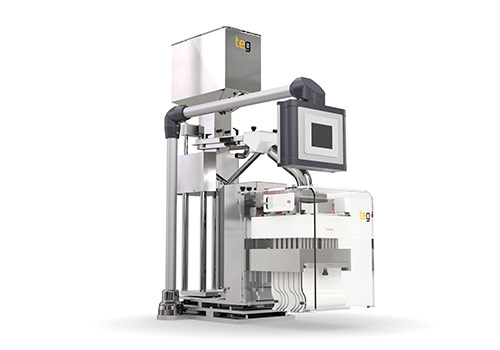 This feeder is based on our years of complex tablet feeding experience, since the introduction of the EMF1 in 1992. It incorporates the highest level of technology for reliable high volume production as well as many innovations to improve efficiency, ease of use and overall equipment effectiveness (OEE).
With the NG Feeder the products are placed individually into the formed pockets. It can handle products such as triangular, difficult bi-convex, heart shaped and irregular shaped products. These would normally be impossible with other feeding systems. The type of forming material is also not a problem as the NG feeder feeds one product precisely each time and eliminates any damage that the weight of products can have on the delicate aluminium.
Download Brochure
Other Blister Packaging Services