100% increase in output using the NG Feeder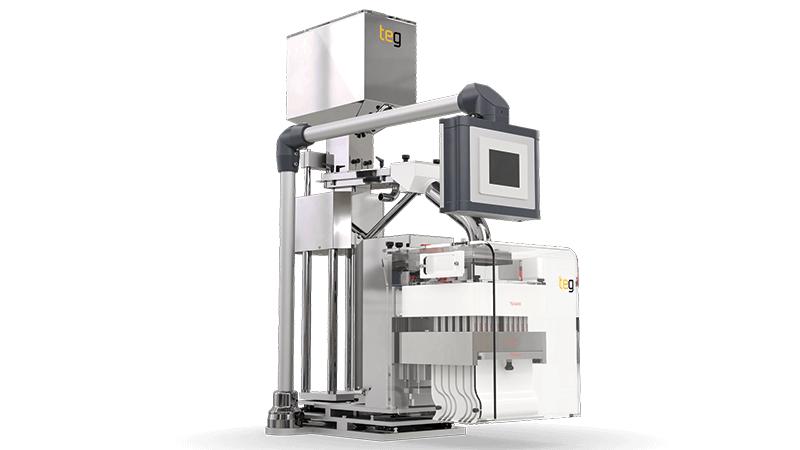 The Objective
A large pharmaceutical manufacturer in the Middle East purchased a new packaging line, a Mediseal CP2 machine to package high value products in a new Oncology facility. Five new OEM sets of tooling were supplied with the blister machine. However, no feeders were supplied at the time.
Forming speed of the machine had to be reduced by over 50% on all formats as each format was being manually fed. Output achieved with manual feeding was 24 index per minute, compared with the OEM advised 50 index per minute for forming speed. This massively reduced the customers expected output.
TEG were asked to assist with this issue and propose a feeding method that would help maximise output and keep up with the maximum forming speed.
The Approach
TEG analysed several aspects of the project to see what method could give the customer the greatest added value.
Several key metrics were taken into account such as line efficiency, maximum output, return on investment (ROI) and change over speed.
After reviewing the options for this project, we determined that the best solution for this project would be to use a NG feeder.
The Results
The end result met all our customers' requirements.
Feeding speeds had increased by just over 100% over manual feeding and kept up with the maximum forming speeds of the machine.
Feeder change over times between formats were kept below 10 minutes due to the simple change over mechanism on the NG feeder
ROI was realised in under 6 months as output was maximised and there was now 1 less operator needed per production run.