At Teg, we know our people are our greatest asset and our success to date is down to their drive to deliver the very best for our customers. We have an amazing and diverse team who are integral to achieving our ambitious goals and who actively contribute to the ongoing innovation at TEG which has resulted in working with amazing clients around the world.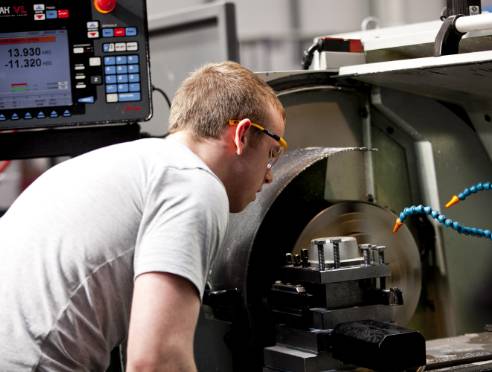 Career Development
We encourage our people to be the best they can be and to develop their careers on a continuous basis. We believe in investing in our teams ongoing development to ensure they can reach their full potential with us. Career Development needs and objectives are identified in our reviews and steps are put in place to help ensure you meet them.
Our culture
At TEG we set high standards of performance and are guided by the following Values. Our decisions and actions demonstrate these values. We believe that putting our values into practice creates long term benefits for TEG customers, employees, suppliers and the communities we serve.
Values
We apply the highest standards to ensure the safety and health of our staff, our customers and the local communities in which we operate.
Behaviours
We will protect our people, our customers and the environment at all times.
Values
What we do is what matters, not what we say or think or plan.
Behaviours
Hard work, smart work, frugality and diligence are our characteristics in TEG.
Flexibility / Adaptability
Values
The historical and future growth of the company is based upon the high flexibility and adaptability of the TEG team.
Behaviours
We are responsive to our customer's requirements and continually learn from experience.
Values
We are only as good as the commitments we meet.
Behaviours
Commitments are meaningless unless we deliver on them.
Values
The best solutions come from working together with colleagues and customers. Effective teamwork requires relationships, respect and sharing.
Behaviours
We are cohesive, motivated and forward looking. We tell the truth and trust each other.
Values
Our commitment to quality is the foundation of our company.
Behaviours
We work hard to ensure good quality product and service to our own individual customers, both internal and external.
Current Job Opportunities
We're always on the lookout for talented individuals to join the team at TEG. If TEG sounds like a company you'd like to be a part of, browse our open opportunities below and take the first steps towards a career with us.
Our Apprenticeship Programme
We are proud to offer apprenticeship programmes right across our staffing suite, from toolmaking, metal fabrication to manufacturing engineering and we'd love you to join our team. To find out more about our internship program, or apply for a position, reach out to careers@teg.com