Testing and Validation
Rigorous factory acceptance testing is carried out on every order to ensure we can stand behind our validation on every part that leaves the TEG premises.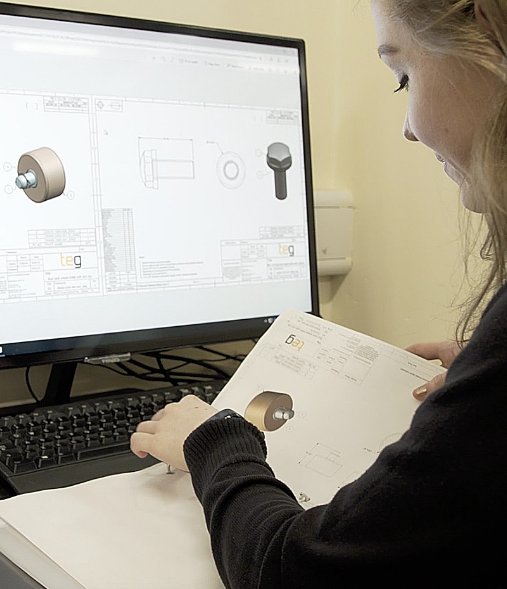 TEG Have a new
state of the art testing facility

in Ireland for simulating your parts washing equipment for coverage testing.
Using Riboflavin and UV light we have developed ways to test very accurately the performance of your racks before shipping them, resulting in a 'plug and play' set of equipment when they arrive onsite.
Our Validation documentation is best in class with our dedicated team of engineers generating the detailed drawings and Engineering Turnover Packages (ETOP) for each project. Depending on the level of support documentation required, we can offer some or all of the following for each project:
Level 1
Section for E-TOP Folders
Description
Full ETOP
1
System Description
2
Equipment Index
3
Equipment Requisitions
4
Equipment Specifications
5
System Punch List (Construction)
6
Purchase Orders
7
General Arrangement
8
Component Cut Sheet
9
Bill of Materials
10
Material Certifications / Mill Certs
11
Test Instrument Calibration Certs
12
Vendor Change Control Procedures
13
Vendor Test Results and Certs
14
Welding Procedure Certification
15
Welder Qualification Records
16
Weld Inspection Records
17
Weld Maps
18
Passivations Records, Procedure, Etc.
19
Recommended Spare parts list
20
Isometric Drawing List
21
As Built Isometric Drawing
22
Name Plate Data
Additional Bio-Pharmaceutical services