Manual Inspection Equipment
TEG offers a wide range of standard and customisable manual inspection booths and equipment for our bio pharmaceutical customers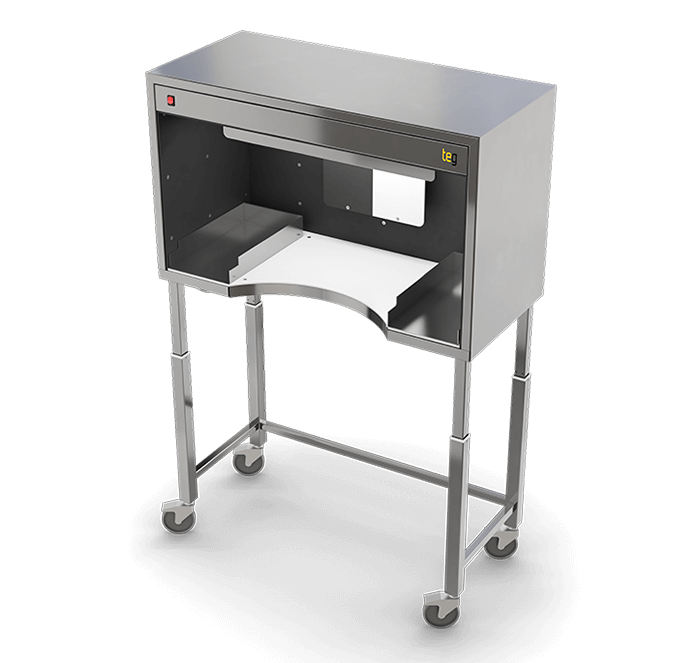 TEG has
listened to our customers and the industry

to develop a range of vial / syringe Inspection equipment focused on operations.
This includes a full electrically adjustable height booth, Inspection rails, Syringe Holders, Tub Holders as well as much more. Simply ask if you have a requirement.
TEG's booths are all Stainless Steel constructed, IPA and Detergent resistant, Electrically height adjustable , anti-static casters, as well as an ergonomic design. CE certification before completing a FAT (Factory Acceptance Test) at our manufacturing facility.
Syringe Nest holding fixtures and Syringe pick-up tools are great complimentary pieces of equipment to aid the operator in their inspection role.
Additional Bio-Pharmaceutical services