Toolmaking Apprentices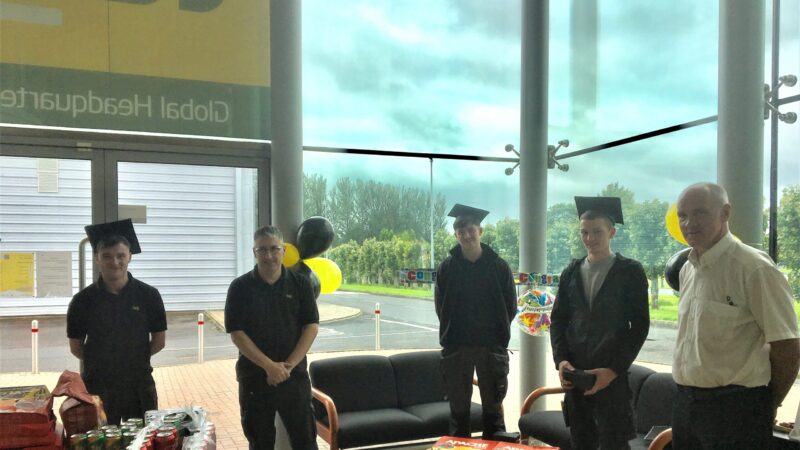 TEG celebrated 5 toolmaking apprentices, who successfully qualified as toolmakers this year to date.
Their hard work has been deservedly rewarded and is a natural result of their and their trainers outstanding efforts.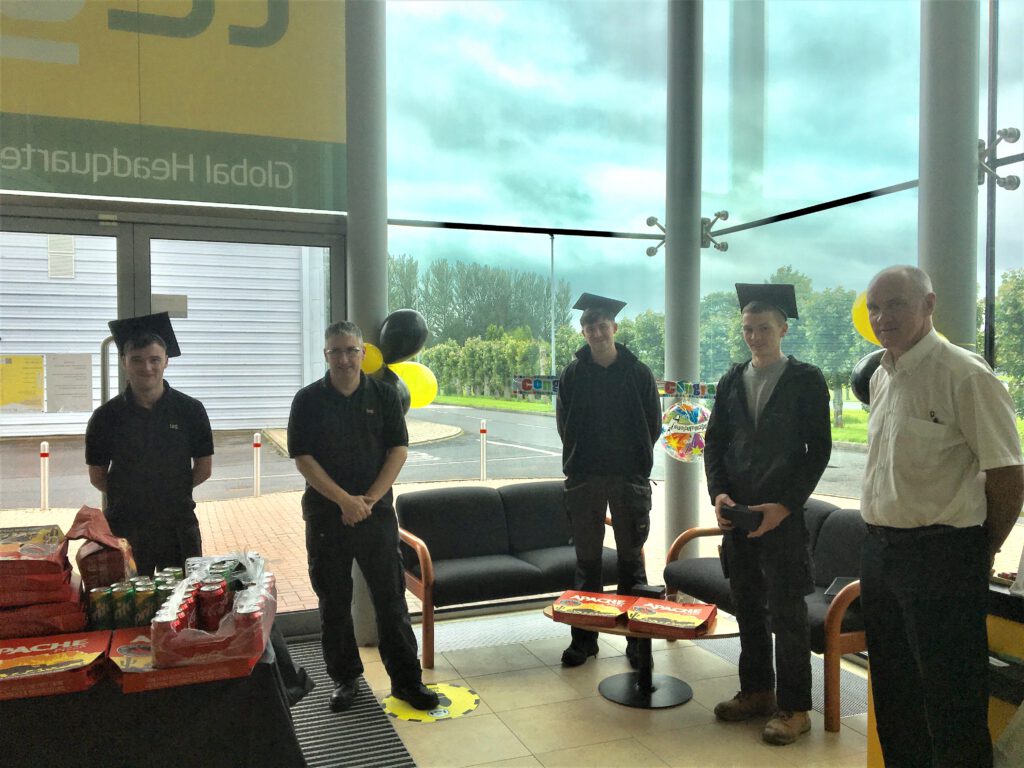 TEG interviewed newly qualified toolmaker, Seamus Curran about his apprenticeship journey.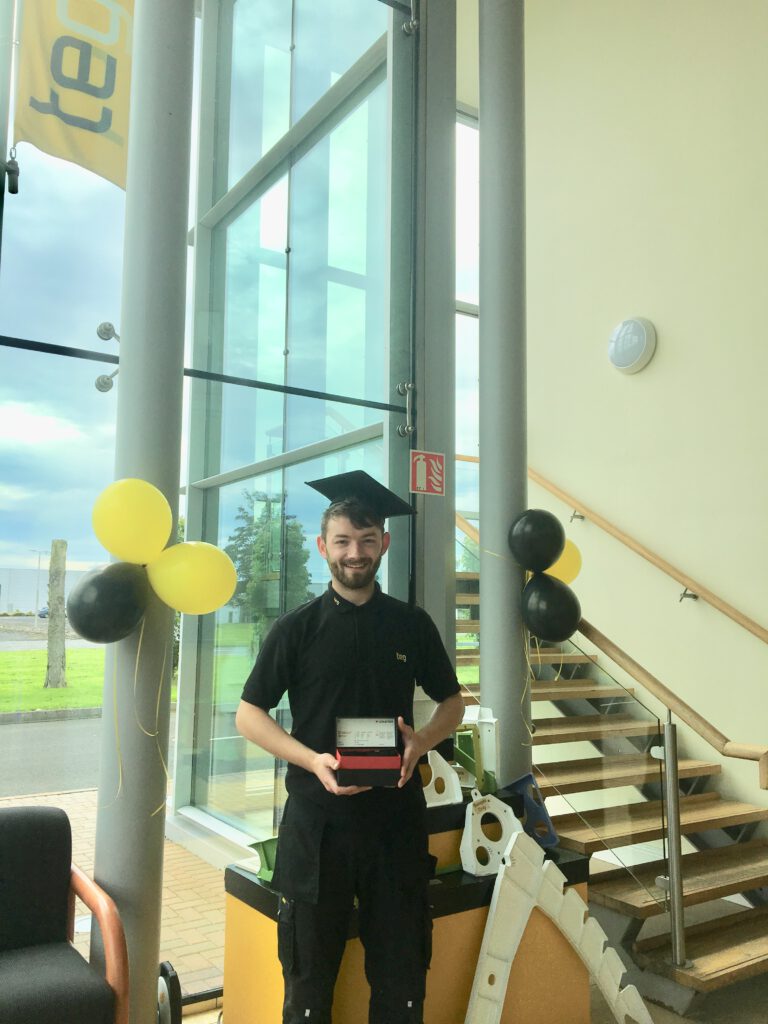 Seamus states "I've gained invaluable experience through on the job training with TEG, that I wouldn't have gotten if I had of went straight to college full time for 4 years".
When asked why he chose the apprenticeship route Seamus replied:
"I went to college as an apprentice and as a student I would pick the apprenticeship over being a full time student, as I didn't have to deal with the financial stress of paying for accommodation or food, the wage I received was higher than any college grant available."
Recognising the need of skilled staff availability to support the business, TEG adopts the apprenticeship system of training.
Each year the company recruits 5 new apprentices for an intensive 4 year training program in the craft of Toolmaking.
What is a toolmaker?
A toolmaker is a skilled worker who produces and maintains precision tools used in the production of metal, plastic and other materials of all shapes and sizes. The work of a toolmaker involves interpreting drawings and technical data to machine and assemble with great accuracy jigs, fixtures, moulding tools, dies and punches.
Care and attention to detail and high precision are the hallmark of Toolmaking. A toolmaker operates a range of specialist engineering machines such as lathes, milling machines, Computer Numerical Controlled (CNC) machines, grinding, milling and boring machines.