Prestigious SC21 Award
Prestigious SC21 Award
TEG has been awarded the prestigious SC21 Bronze Award, for commendable levels of achievement in the 21st Century Supply Chains programme, at the SC21 10th anniversary Task Force, in Farnborough recently.
SC21 (21st Century Supply Chains) improvement programme is designed to accelerate the competitiveness of the aerospace industry by raising the performance and competitiveness of its supply chains.
The award marks another step in TEG's continuous growth journey.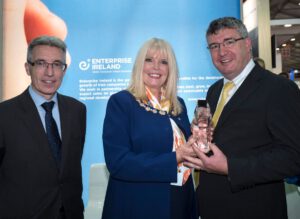 Left to Right – Paul Everitt, Chief Executive, ADS Group, Minister Mary Mitchell O'Connor and John Hunt, Managing Director, TEG.