Main Sponsor for Cusack Park
[fusion_text]
TEG are delighted to announce our engagement with Westmeath GAA as the main sponsor for Cusack Park.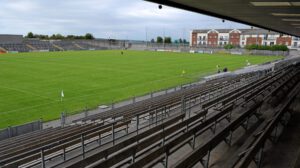 [/fusion_text][fusion_text]
Cusack Park will now be called TEG Cusack Park.
We take our commitment to the local community very seriously. We achieve this in a tangible way by financially supporting local organisations which offer team based sports. In the past we have supported Soccer, Gaelic and Rugby clubs because we admire the work they do. We applaud what Westmeath GAA have achieved. Westmeath GAA are making our community here in

County Westmeath

a better place in which to live.
The mission of TEG is to be known, by our customers, staff and local communities, as the best engineering company for creating the future. Our youth will be better adults in the future because of the work done by Westmeath GAA and this is why we decided to be the main sponsor for Cusack Park.
[/fusion_text]