Boeing 747 Wing Straps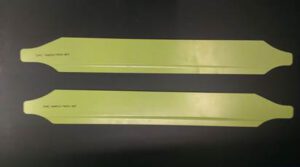 Description
Corrosion discovered on wing straps. Left and right sides needed to be replaced during C check.
End User
MRO needed to return aircraft to airline within 6 weeks. Boeing could not supply within this timeframe
DOA
TEG
Reverse engineered this part for dimensional accuracy
Identified material and surface treatments
Created the model and engineering drawings
Appointed & managed DOA for airworthiness approval of design
Delivery Time
12 days
Customer feedback
Part was delivered with EASA Form 1.