AP&M Europe 2017 Aviation Week
TEG look forward to meeting our existing and prospective customers at this year's Global MRO Expo, from the 31st of May to the 1st of June, in the Olympia London, UK.
TEG manufacture and certify in the fastest possible time, a wide range of aircraft structural components, commodity components and replacement PSE aircraft parts including OEM aircraft parts, from Boeing, Airbus to most type of business aircraft and Mil – Standard parts.
An MRO has only a short window of time to complete a C-check on an aircraft. Everything must be delivered on time for a successful project. TEG understands this and has delivered many once-off parts to MRO's around the world in very short delivery times.
Have a look at our case studies illustrating how TEG meets these demands.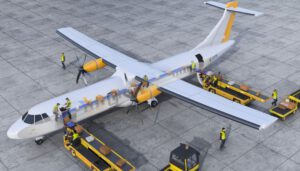 B757 Strap for right wing of Boeing 757
Boeing 747 wing straps
B747 Upper Deck Galley Part
AOG – Stringer End Fitting
Come say hello at Stand A06 to discuss any requirements that you may have, be it from a requirement for Aircraft Name Plates to very large complex machining needs.