Aircraft Lease Transition Data Plates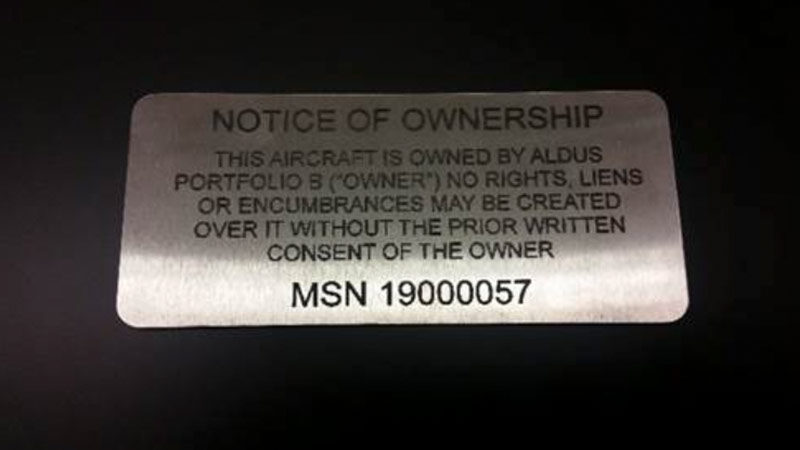 The Objective
To support aircraft Lessors when aircraft are being transitioned, they require new indestructible Data Plates to be manufactured to identify the aircraft registration and the owners of the airframe and engines.
The Approach
TEG supports many Lessor's using our Lease Transition package which is fully detailed in TEG S Form 119 Rev 4 which details all aspects of TEG's" Turnkey Package" whereby we offer both EASA Approved Modifications and Parts delivered with EASA Form 1. If you'd like to receive a copy of TEG S-Form 119 please contact Philip Beard at pbeard@teg.com
The Results
TEG supports many lessors with Aircraft Registration, Airframe and Engine Data Plates with EASA Form 1 based upon a Standard 10 day lead time, which can be reduced to meet the customers' requirements if needed.