Placards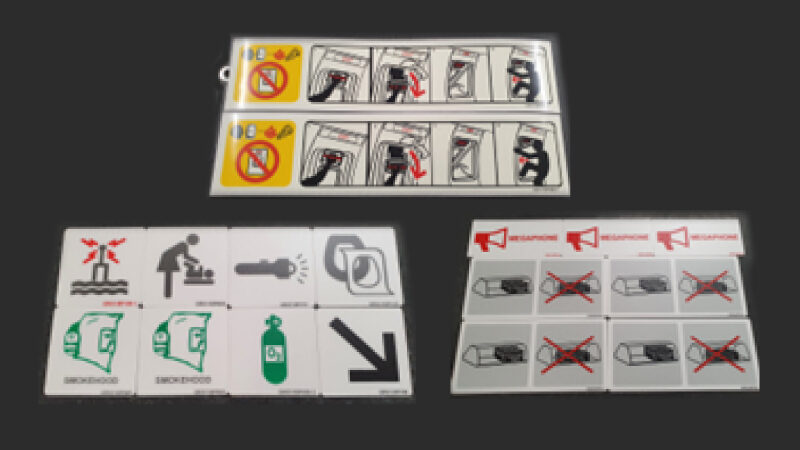 The Objective
To supply full set of interior placards for aircraft transitions and have them available on location within the timeframe required. Individual packing of complete aircraft kits is required if multiple aircraft are involved. Ship and customs are also arranged if different MROs are involved. Pay particular attention to accuracy of placards and ensuring completeness of kit supplied.
The Approach
TEG has a good database of placards. The entire process can be done within TEG using our DOA and POA. Frequently TEG works with other DOA's on supplying the aircraft kit. TEG can work with whatever timeframe is required by the lessor or airline.
The Results
The placards are certified with EASA Form 1 and Service Bulletin.